Heyman and Bischoff take over WWE. AJ Returns. Rusev and Lana New Contracts?
Posted by: grrrtygirl Jun 27, 2019 | 354 views | 1 comments
Draft, Dodge and Dirt. Injury and Rumor Report 6/27/2019
AJ Styles
Returned to the ring on Monday Night Raw defeating the US Champion Ricochet.
Rusev
Has been rumored to have asked for a leave of absence from WWE. His contract is rumored to be up soon but Lana's contract is not on the same time period as her husband. Will keep you posted as more news becomes available.
Undertaker
Has been brought back to increase ratings. May be appearing on more shows and is rumored to have picked Drew McIntyre to face at Extreme Rules.
Paul Heyman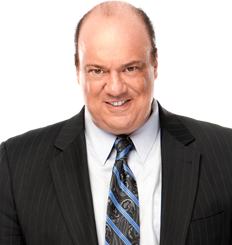 Has been named Executive Director of Monday Night Raw and names Eric Bischoff as Executive Director of Smackdown Live. Looking forward to new storylines hopefully with a little more depth than what we have been experiencing.
---
DODGE
WWE Injury List
Rey Mysterio
Shoulder Injury - Unknown Return Date
Mickie James
Rumored to have suffered a knee injury at a House Show.
Ruby Riot
Shoulder Surgery - Unknown Return Date
Sheamus
Concussion - Unknown Return Date
Jeff Hardy
Knee Surgery - Estimated to be out 6 - 9 months per WWE.
Nia Jax
Double Knee Surgery - Unknown Return Date
Ronda Rousey
Broken Hand - Unknown Return Date
Tommaso Ciampo
Neck Surgery - Unknown Return Date
Mark Andrews
Knee Injury - Unknown Return Date
Fandango
Left Labrum Tear - Unknown Return Date
---
DIRT
Rumor is that FOX has made a suggestion that WWE use Jerry Lawler on the broadcasts this fall.
Seems that WWE has banned the use of the word "Codebreaker" from being used by announcers.
---
DETAILS
John Cena
Started his WWE Career 17 years ago. He seems to be heading toward a new haircut as well.
17 years ago today my @WWE journey began. It is FAR from over and has greatly changed over the years. It has given me chances to be brave and vulnerable. Today #FastAndFurious journey begins. Fear, the unknown, growth, and maybe a haircut await. Adapt. Overcome. Never Give Up.

— John Cena (@JohnCena) June 27, 2019
Roman Reigns
Sat down for an interview with GQ Magazine to talk about his daily battle with Leukemia. Check it out here.
This is how @WWERomanReigns is staying in ring shape https://t.co/s98UumhVRI

— GQ Magazine (@GQMagazine) June 27, 2019
"Miz & Mrs." returns to USA Network on August 6th.