SummerSlam 2017 Season Start Date and Off-Season Information
Posted by: goukijones Mar 31, 2017 | 748 views | 4 comments
Hello Everyone,
On behalf of all of us here at the DtB Headquarters in Las Vegas, NV. THANK YOU! Thank you for playing along with us in our Fantasy Wrestling Game. Here are a few updates on the future and what we're working on.
#1 If you are new to DtB and are thinking about signing up. It's BOGO this week. If you sign up right now, you will get to play WrestleMania this weekend and the SummerSlam Season for 1 price. If you sign up for 3 seasons, you can draft immediately, play WresteMania this Sunday and your league will go all the way through NEXT WrestleMania.
#2 SummerSlam 2017 Season Dates
Start Date 5/22/2017 (First Raw After SmackDown's Backlash)
End Date 8/20/2017 (SummerSlam)
Season Length 91 days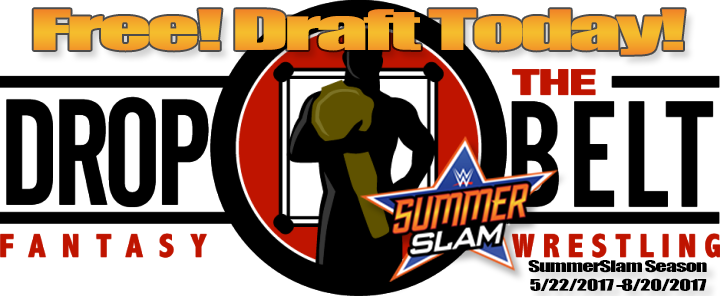 DropTheBelt Fantasy Wrestling seasons average 85 days. This season is also equal to the WrestleMania season; 2 Raw Network Specials, 2 SD Network Specials, and 1 Main Event PPV.
Extreme Rules
Money in the Bank
Bad Blood
Battleground
SummerSlam
During the Off-Season. We will continue to do DropTheBelt Weekly Live Podcast Show. So make sure you tune into that every Wednesday night 7PM PDT on Gouki.tv. Also, we will have Polls up for the 2 Network Specials that are not a part of the SummerSlam season. The Trade window will continue to open and close normally.
So stay tuned to the site, we've got a bunch of improvements and modifications on the way to make the experience better for everyone. Questions, comments, or suggestions.. please leave them below.
Thank you for playing and good luck during the SummerSlam Season!