How does your league look after week 1 Fantasy Wrestling?
Posted by: goukijones Sep 18, 2017 | 466 views | 13 comments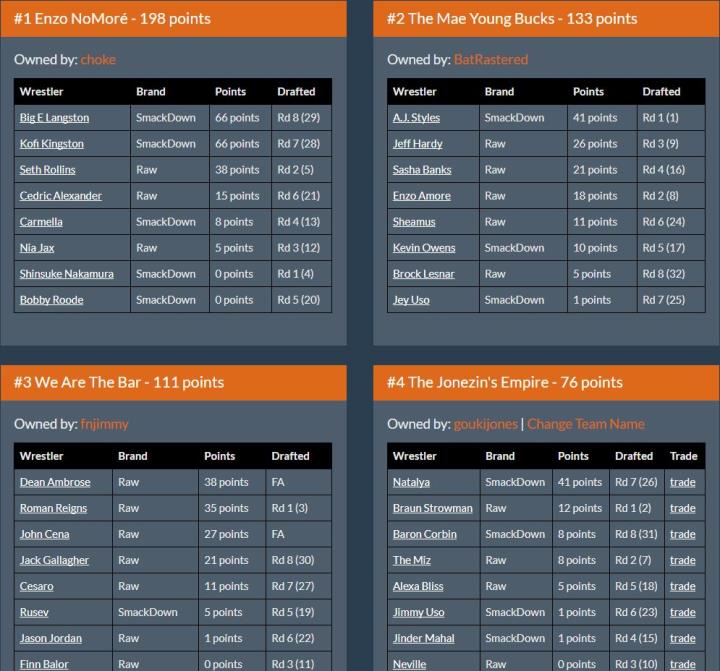 This is a screenshot after our first trade window opened up. FnJimmy had a faulty pick during our draft and that's why he has Dean Ambrose as a free agent. Believe it or not, nobody drafted John Cena. The Uso's losing the titles really hurt my squad. Choke drafted both New Day members in the final round of our draft. Amazing.
What's the status on your league? Leave a comment or a screenshot below.